Probably was Monday evening when I took this picture of the birthday balloons still inflated and floating above the trash can.
But the next morning they were barely floating at all. What happened to them during the night?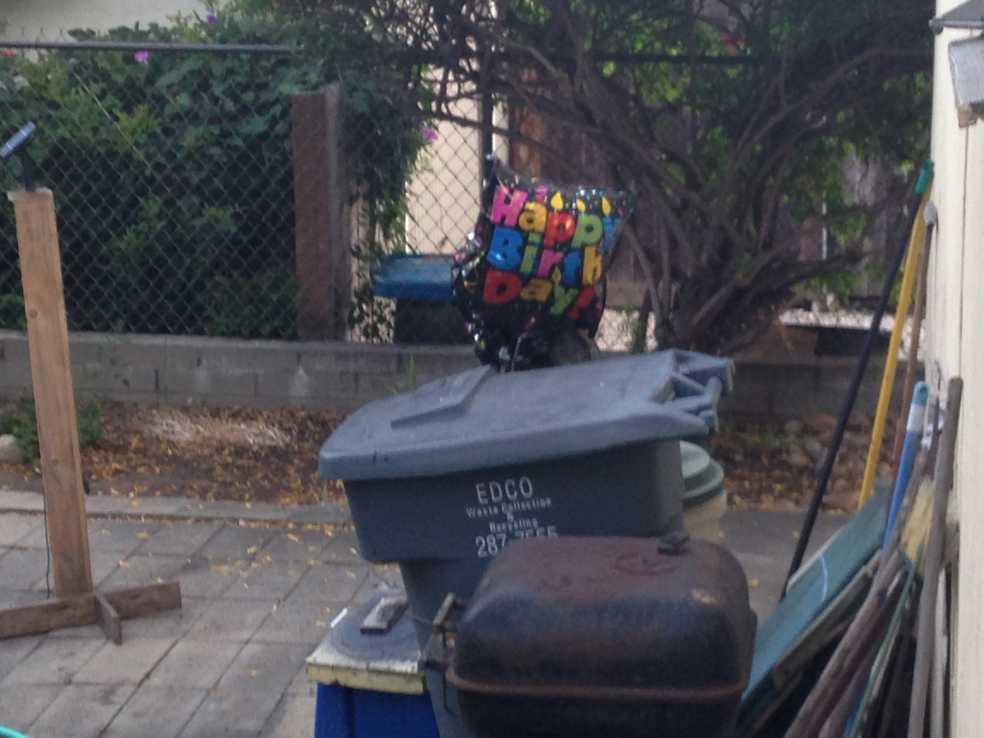 This week is teacher appreciation week. Here some of the appreciation the parent foundation provided on Tuesday. Ain't that sweet?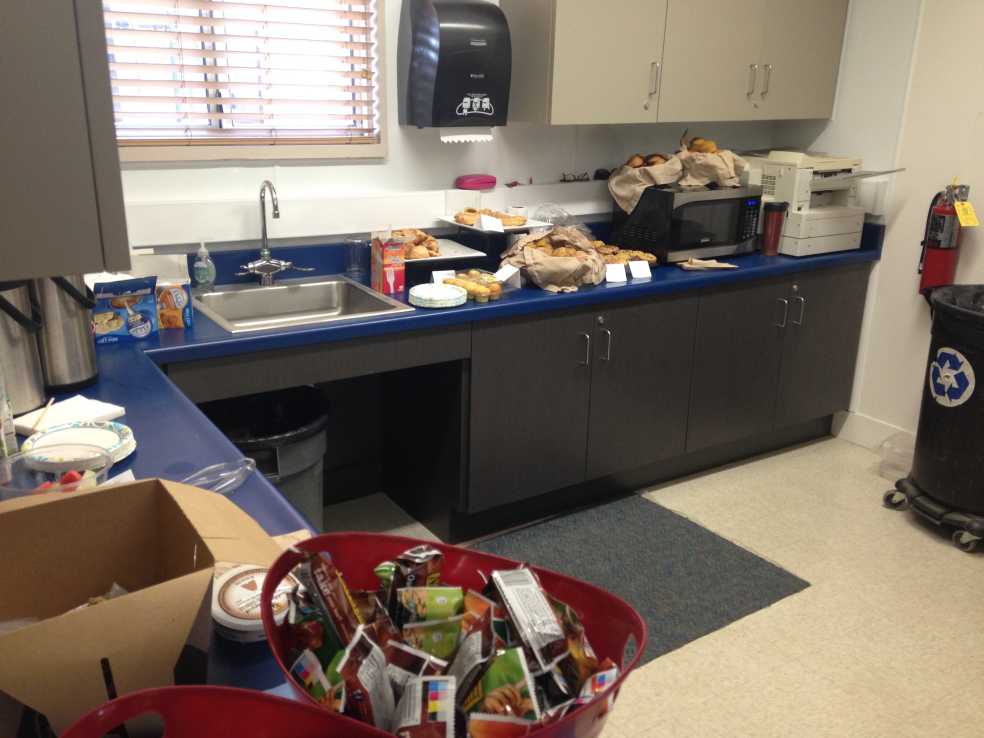 I should post a picture of my new antenna. Maybe another day.