Off to
Oakoasis County Preserve
this morning to pick up some geocaches I didn't get before.
Saw this flowers. On FB I was told they were called
Naked Ladies
.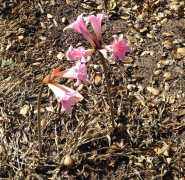 A view of San Vicente Reservoir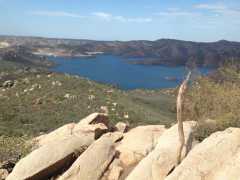 I was really really really pooped coming back, and I stopped to rest at least six times. Here am I sitting on a bench. Resting.
One of the trails was described as "rustic". That's code for non-existent. I think.
Walked 4.17 miles. I suspect most of it was uphill, I'm not sure how that works, though.
Got seven caches, did not find two.
Did not see any humans the entire time. No snakes, either.
Thanks for reading!
sdfsf