I went back to finish what I started yesterday, the flume trail geocaches.
Driving to the trailhead, I was suddenly confronted with El Cajon Mountain rising up from behind these homes. What do you suppose this view sells for? About a million bucks, says Zillow.
File Size: 256 KB (Not so large)
NOTICE TO DIAL-UP USERS: Large images are noted with the file size.
I headed out on my journey of discovery, as it were, but was unable to find the first three caches. Yikes! This bodes no ease!
I have no idea what this is, but there is one there, and one across the canyon.
Near the last cache, which was actually the FIRST I was able to find today, there is bench to sit on. I stood on it to take these pics.
Is that Cowles Mountain in the distance? I think it is!
File Size: 1.2 MB
El Cajon Mt. always make a dramatic pic, don't you think?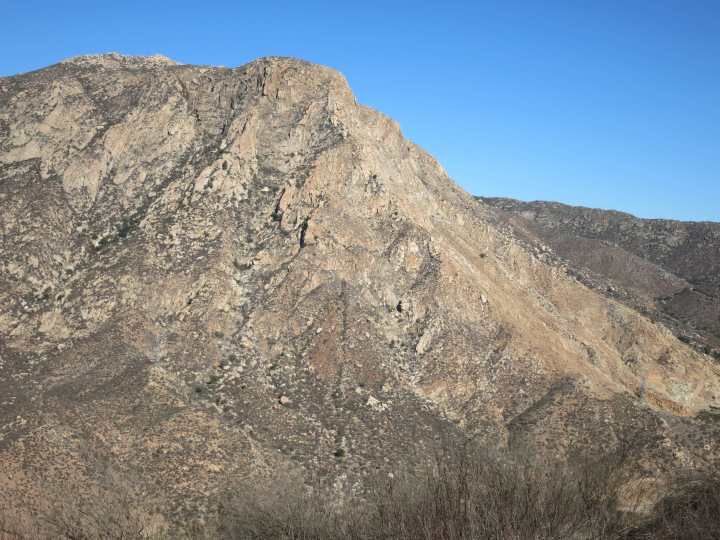 File Size: 1.4 MB
I managed to find all the caches on the way back, in reverse order. This was the last one, right near where I parked.
I was trying to see if the cache was in here so I used the camera on the phone to take a picture. I couldn't see the dark picture to good in the bright sunlight, so...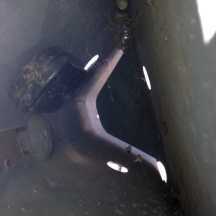 I used the camera camera to take a pic, with its much brighter flash. Yup, there it is! Sure glad I wore a glove on the hand I slid in there!
I found six caches today, including two in Lakeside, for a total of 743 found this year, and 2,945 "lifetime" total.
When I got home I found I had my first telephone message from the
Internal Revenue Services
threatening me with legal action. I feel so special!