So the song
The Lows Spark Of High-Heeled Boys
, by Traffic, has been the ear worm of the week. I heard it on KRNN (Juneau, Alaska) Saturday night. It sounded rather familiar, so I looked it up and found that Stevie Winwood was in Traffic. Camellia just love that Winwood guy, while I did not care particularly, but I do like this song a lot.
You can click the thumbnail to see the more better image. Which not preloaded. Because of people who have slower internet than I do.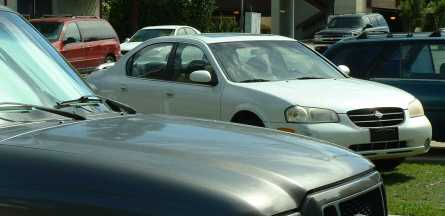 A Concours d'Elegance at the old homestead. No, I didn't cover up the front license plate. It didn't have one. Maybe it is from another state, I didn't bother to look. There are enough scofflaws are there to make a sweeping generalization.

I don't remember what kind of flower this is. I got it at work last year. After wintering (Ha!) it is now putting out flowers again.
I forget where these lilies came from. I think it was from the memorial. I forget a lot of stuff. It is very depressing. This one seems to be flowering, too!
The last pepper, it is very small, but I think it is ready to pick.
I knocked over and out another troll today while cleaning the birdbath. More gluing to do!
A geocache popped up this evening near BevMore, I worked up the courage to pop over there myself to get first Did Not Find. I bought three bottles of beer, too, which is only fair since I stepped on their plants a bit.
What else...I went to Staples today and bought yet another date stamp for work. I got groceries, including Hostess Fruit Pies, in two flavours, to share out for Pi Day tomorrow.
That truly is it for the day!