First to clear up a couple of things:
I see a lot of complaints about bicycle riders, and one is when they ride against traffic. That really irks me, too. But the other day at Costco I observed a person in a car driving the wrong way against traffic. Fortunately, there wasn't any traffic but me, and I am a forgiving soul, am I not?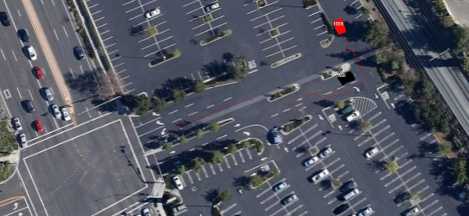 You will want to click the pic to see the larger image, the one that is also much higher quality.
Nextly, I posted this pic on the FB, so it is a repost for those of you who have not seen it yet.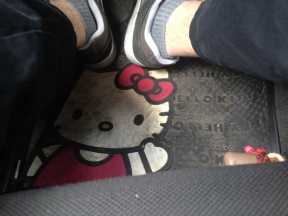 I took a vacation day on Friday, we went to Mt. Laguna for some hiking, plant observing, and geocaching. You get to see the pics.
Matt at the picnic bench where we had lunch. The Pacific Crest Trail is about thirty feet to the right. I am taking pictures of the ring around the sun.
Here is the
ring around the sun
.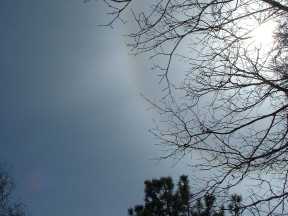 I'm DNFing a geocache here, but I don't know it yet, hence the smile. Monument Peak Road, Mt. Laguna. This one will also be a repeat if you are on the FB.
A panorama of the slopes'n'desert view from Monument Peak Road at Mt. Laguna.
Down there at the end of the firebreak is where we was. Lookin' at the view, and lookin' for the cache.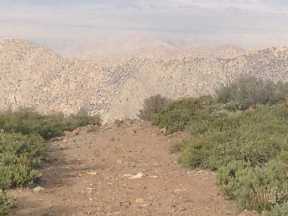 Matt left his coffee cup so we had to drive a couple of miles back up here to retrieve it. I looked for the cache again, but still no luck.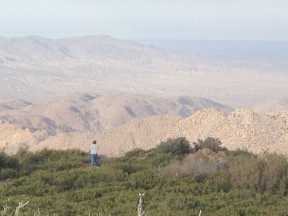 Driving home on the 94 we observed the panicked denizens of San Diego fleeing what is obviously the beginning of an attack by the alien's orbiting weapons platform. Or a meteor strike. Or not.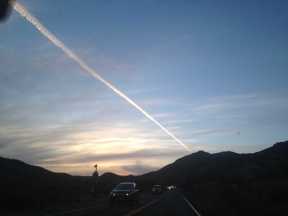 We found nine geocaches, and did not find two. We ate take-out from the Carl's Jr. in Alpine. Neither of us observed any ticks today (so far!), but Matt, unbeknownst to him, transported some very confused ants a LONG way from their home.