I needed a geocache for the day so I headed over, after work, to an area between I-8 and Olde Highway 80. I found three out of four caches.
Not sure what happened here, but it just don't look right...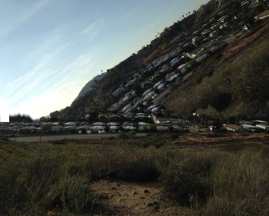 Here's the panorama. It's a big one, two megabytes! Can you see the freeway down there?

That about all I got for today!