BUT FIRST...The geocaching.com map thing now limits the number of caches displayed, initially, which is a boring way of saying it looks like this if one zooms out, and I just thought it look cool.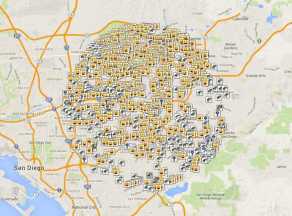 Today, this morning, I went to a trash pick up event at the Santee Lakes, along with many geocachers and several other groups. It was cool and overcast, so very nice. It's the first time I've been to the lakes since the 60s, I think.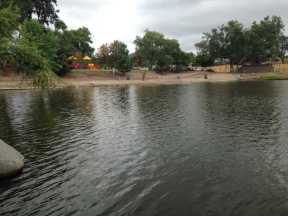 This is our bucket about a third of the way through the walk. We picked up at least 80 cigarette butts and lots of fishing line pieces. Also, Easter basket "grass". Shouldn't that stuff be biodegradable? Someone take up the banner!
After the event I went around the area for a few caches I had avoided since I didn't know one can park outside the park and walk in for free (fishing costs, though), and we all know how
thrifty
I am...
After I got home and logged the event "attended" this souvenir badge popped up on my geocaching profile. w00t!
I also took a couple pics of these cactus flowers. Which one was taken with the iPhone and which one with a good camera?
The First One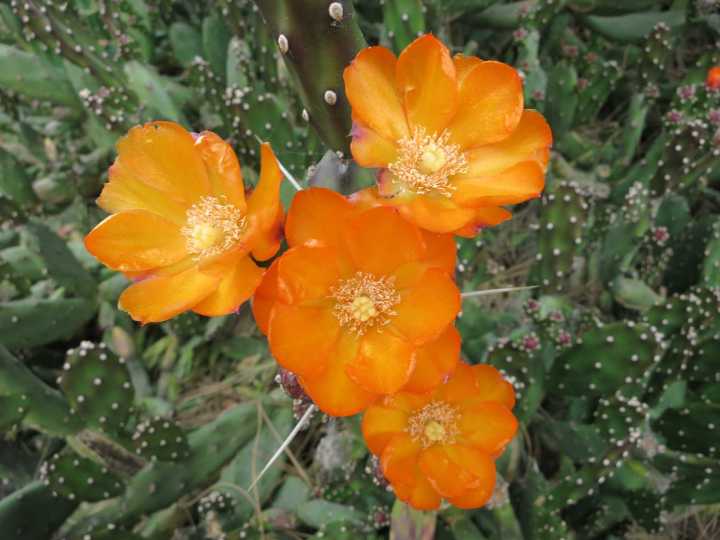 The Second One
ANSWER:
SvefgbarvfgurpnzrenGurfrpbaqbarvfgurvcubar (Link toROT-13 decoder.)
I can't think of any more stuff to add, so I wish you well and say good-bye!