Sunday I went geocaching. Big surprise! I went to Santee and Lakeside and even braved Wildcat Canyon Road to pick up a few caches on Muth Valley Road.
Here's a pic from the path at
Lakeside River Park
: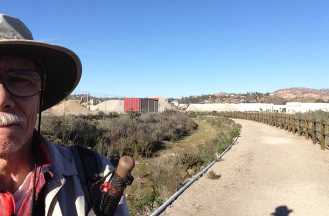 That evening I made a salad for dinner. I may have dumped too many Bacon Bits on there...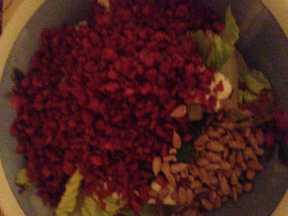 While logging my finds yesterday I noted there were bunch of caches just to the north at
Oakoasis County Park
. So I went there TODAY (Monday).
I missed the turn the first time so I had to turn around and hit it the other way, which I did.
Parked (no charge!) and headed out on the trails. Lots of oak trees!
I can't remember what these flowers ARE, but I'm pretty sure they ARE NOT lemonade berry flowers. I think.
There was a lot of hiking involved, but most of it was pretty flat. Except the parts that weren't!
I was most impressed with the views of the San Vicente Reservoir.
Here are a couple pics I took from one view point. Vote for your favorite!
Picture #1
Picture #2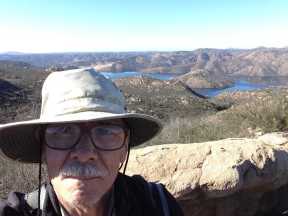 After a GREAT DEAL of further hiking along secret trails I got to a view point that was quite a bit closer.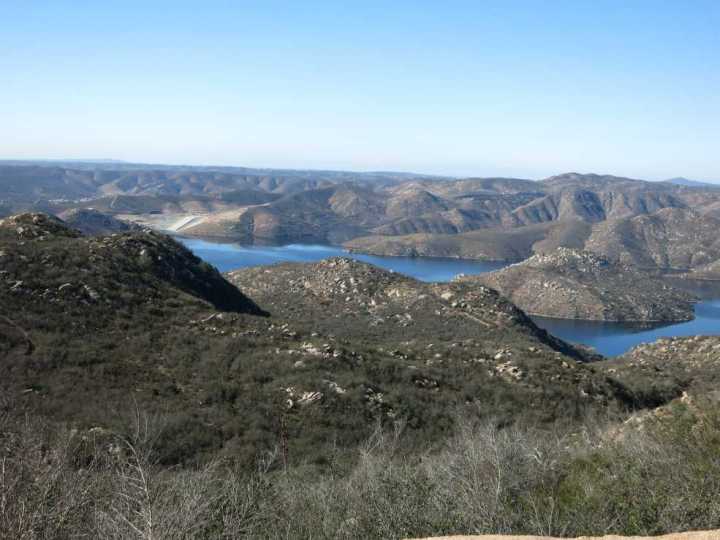 I particularly was entranced with that island (Lowell Island), which is
not an island
until the water level comes up a bit more.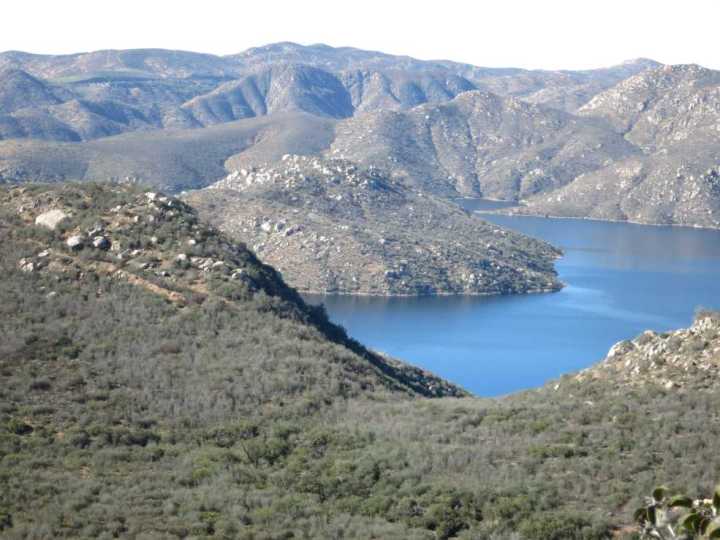 I found thirteen caches today for a 100% find rate. For today. Only.