I saw a new geocache pop up EARLY this morning, around six-ish, so I was inspired to go for it. Except I wanted to do some caches on El Cajon Blvd. first. So I did. And those caches, for the
Cake
series, were delicious!
Then I headed out to Tierrasanta. Along the way I found it had rained, and the rising sun reflected blindingly on the road.
First I went to the new cache but didn't find it. Too bad, because it was titled "12/13/14", and that's today's date.
Next I went to the creepy swimming pool cache. No one was there, because, RAIN, so a quick find was made and I was outa there!
After that I drove up the hill a bit to a Nano cache, but didn't find that one. I DID find this view across Mision Gorge to see the fog coming through the pass from Santee.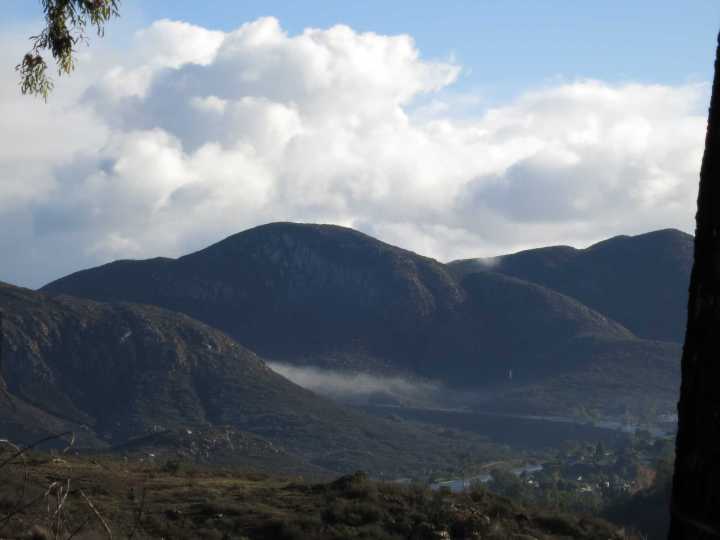 I found another cache, then I went for this one down this abandoned road. It turned out to be my 3,000th find, and so have reached another of my geocaching goals for this year.
File size: TWO megs! But you can REALLY zoom in!!
I found this cache very amusing.
I then drove home, and now that this blog entry is finished I'm going to take a nap!