But it isn't.
After sitting in the computer chair since 6 AM, mostly, and doing NOTHING, I finally got out of the house around 3:30 or 4:00 and headed out to Santee to find some caches. What I had done was solve another puzzle, so I figured I would do that one, plus a couple of others.
The puzzle had to do with a baseball player named
Sidd Finch
, an amazing pitcher that George Plimpton wrote about in Sports Illustrated in April of 1985.
Well, two guys were working on a fence a couple of feet away from the tree-of-interest, so after them some advice, i.e. they needed a come-along to stretch the chain-link fabric, I headed back to the truck to get the water bottle and the tripod, then across Mast to the Hills Of Santee!
Well, not that far up the hills, maybe a fifteen minute walk.
Found the cache, and its oddly wet log sheet. I put in another sheet, just in case, in a plastic bag.
Here's a pic of the view: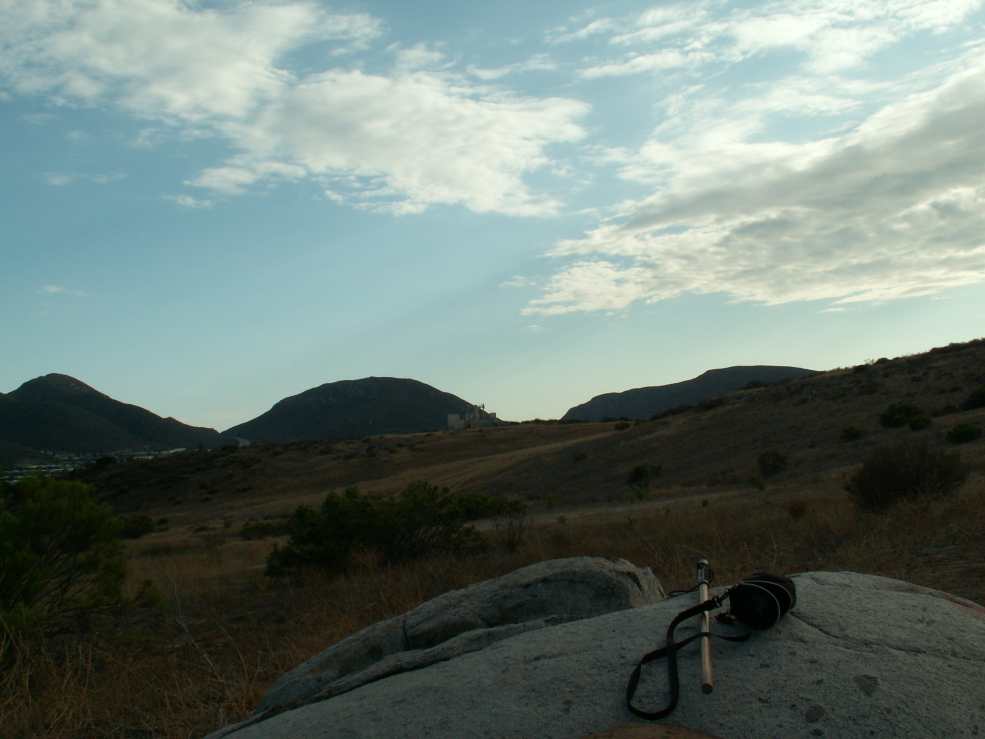 There were ZILLIONS of big black ants scurrying about, and other bugs too. The (new) shirt was unhelpful.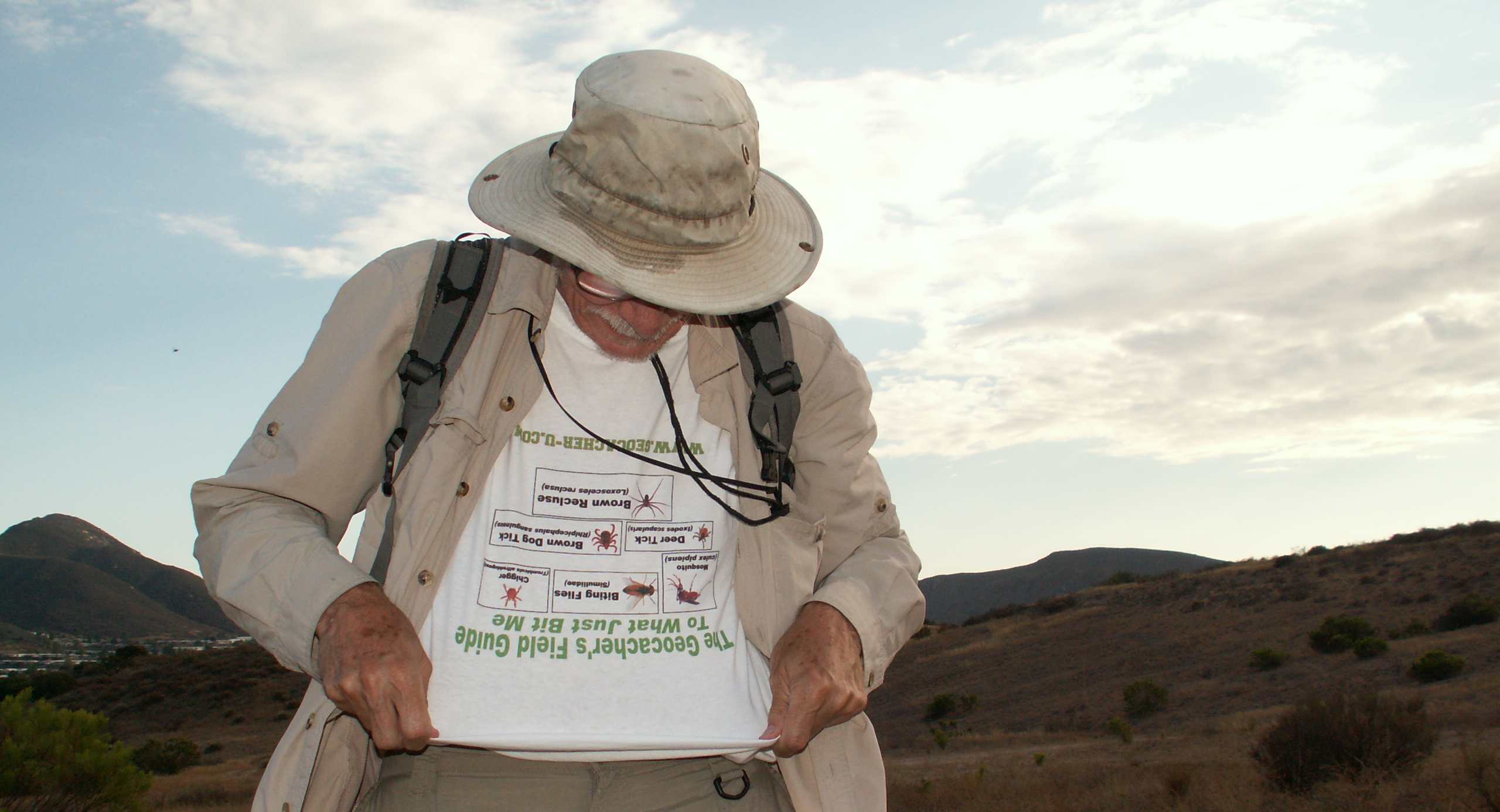 Frozen pizza for dinner, because I have no imagination.
Gotta do my before-dinner blood test. Later!