I popped over to Tierrasanta this morning, actually driving on the freeway, if you can imagine! I found all the geocaches I looked for, technically, but I chickened out of the actual retrieval of one, opting to come back at a less conspicuous time to do the deed.
I only took one picture. I had to go in there to get one cache.
Green Hell
!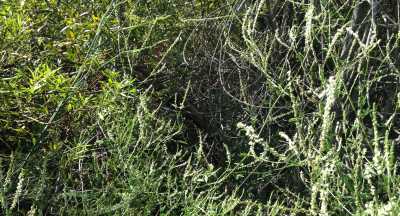 That is all for today! Thanks for reading!