I woke up at 5:30 AM, without even using the alarum clock! I hurried through breakfast (bran flakes) and drove down to the bay. In the dark! I got there before nearly anyone else. Only a few walkers and the garbage men were out.
I found the two caches I couldn't get last week, because of all the people walking around, and the venders stationed RIGHT THERE! One of those caches had secret coordinates to another cache, and of course I forgot to write them down. So I shall have to go back. Some day.
Next I went over to Spanish Landing for a couple of caches. One cache was in honor of the Cancer Survivors Park.
This bird appears to only have one leg.
NOTE ON FILE SIZES: I went crazy, most of these images are pretty big.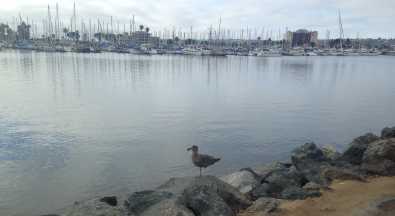 (File size 354KB)
Here, you see the poor birdy better.
Then I drove over to the U.S.S. Recruit and parked there. I walked up the street and got a couple of more caches.
Got back to the truck and decided, what the hey, let's go to Pt. Loma! There are a BUNCH of caches there!
I parked in a couple of spots and walked to the nearby caches. This is one place I parked. Lots of antennas! I LIKE antennas!
The cemetery is being renovated in spots. It was interesting to see how the headstones are placed.
(File size 796KB)
They sure do a good job of lining them up!
(File size 809KB)
I walked about 2.5 miles to 8 caches. I stopped by Pete's resting spot, which has a beautiful view, but sadly is also overlooking the Pt. Loma Sewage Plant. So it does not smell so good here.
(File size 659KB)
Pete was a great guy. I am only beginning to know how much my mother must miss him.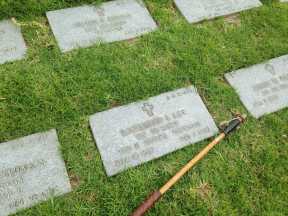 (File size 1.2MB)
I went up the fenceline a bit so you could see the Coronado Islands (in Mexico) a little better.

(File size 144KB)
This last picture I took over on the east side of the cemetery. I was laying down and looking up. I just think it is very "artistic".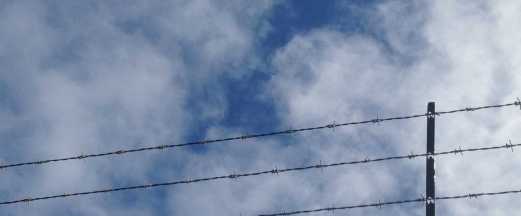 I found 20 caches today, with only 1 DNF (Did Not Find). I guess I must have walked three or four miles, all told. My cache finding average for this year, so far (of course!) is 2.15 caches per day. In 2010 my average for the entire year was 1.926 caches found per day.