I went down to the rose garden at Balboa Park today. Did not find what I was looking for, but there were a lot of pretty roses. Was not as rosy-smelly as I would have thought, though.
The white roses are
Gourmet Popcorn
. I do not know what the red ones are.
Another angle/cropping, another image.
Since I didn't find what I was looking for at the rose garden, my back up plan was to stop by the Marston House. I did find what I was looking for there, and it was my 2,000th. I got a congratulatory email from the CO (cache owner) just after logging my find.
So here are some pics from around the estate.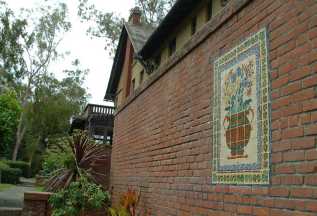 Long red brick chimney. I was going for some kind of artistic selfie, as the kids say, here.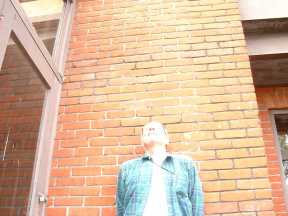 Too much sun.
Well, so much for art.
These gutters look like copper, I wonder if they are? Very antique-y looking!
I guess you can bring your dog in, too.
I love the stately pines. If you visit the Wikipedia page for the
George W. Marston House
you will see a photo showing the house with no trees around at all!
Well, that is an unfortunate branch, I did not notice that!
I did not take the tour, but one could, I guess.
Some will be interested to know I drove on the freeway there and back. It wasn't
too
bad.
I went to Albertsons afterwards and bought a bunch of stuff, mostly what was on the list I forgot to bring, but I did forget the oatmeal.
Ta ta for now!