I didn't not do much all day, at least until the afternoon, when I installed the new brake shoes on the Twenty. Also cleaned and polished it a bit. Took it for a short test ride up and down the street, too.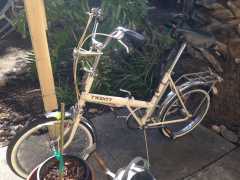 I need to read up on how to center the brakes, but it's good enough for now.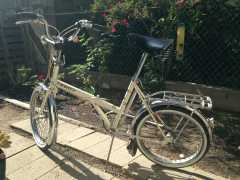 I need a pair of white stem covers, and maybe a Brooks leather tool pouch? Sadly, they cost more than the bike may be worth. Maybe I'll have to make my own?