Found this totally soaked cache. No wonder, what with the broken lid! The new log sheet from a previous finder, replaced because the previous one was wet, is also ruined.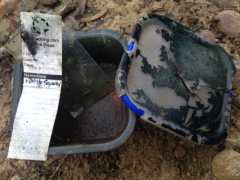 This one was easy to find. And the previous three searchers didn't spot it. This is about twenty feet and a little hillside from where it's SUPPOSED to be, though.
Sorry, I didn't make a thumbnail for this one
Lopez Canyon. Rocks, it's all rocks!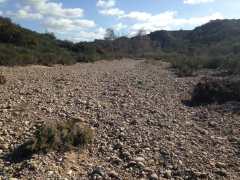 Is this poison oak, in one of its many varieties? I couldn't decide it WAS, but I couldn't decide it was NOT.
Can you spot the cache? I spent an hour here...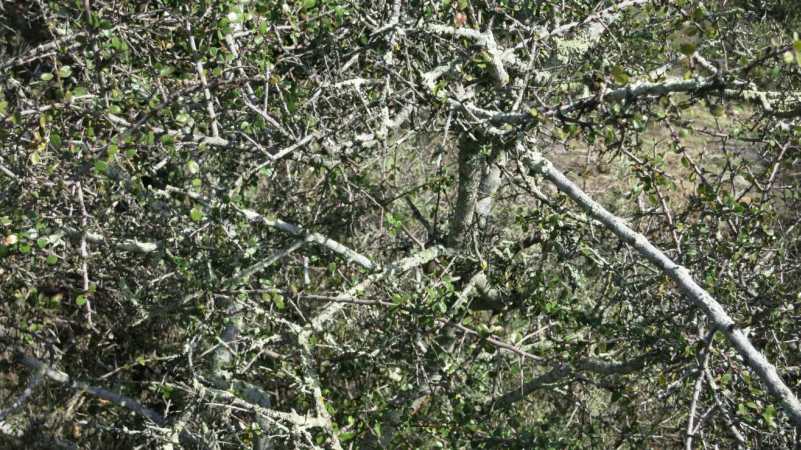 Closer...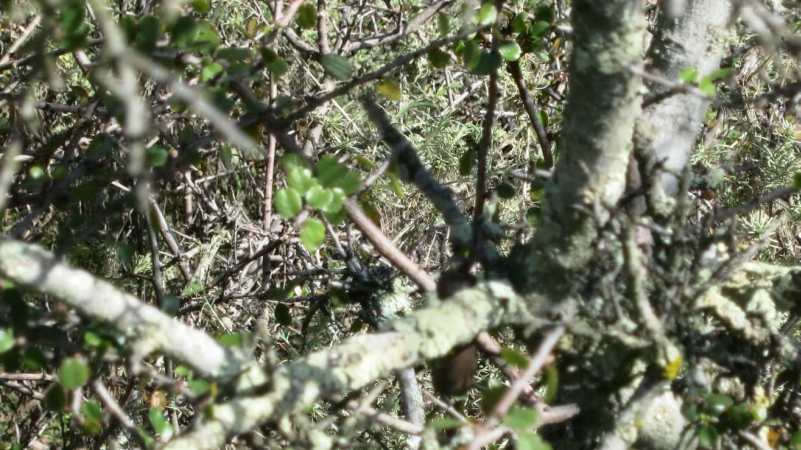 Aahhh, there it is!
As I was heading back to the sidetrail that would take me up to the road where I parked I met a couple who asked me if the falls were close by. I told them they were in the wrong canyon. They should have taken a left at the trail junction and gone UNDER the bridge. They were quite dismayed. It just occurred to me, did they not notice there is no running water in this canyon?
I found fifteen caches today. Mostly driving from cache to cache, with a bit of walking, then one longer descent into the canyon and back out again. Got the ol' ticker pounding a bit!
Thanks for reading!