I feel very clever that I alone, of this side of the building, put my trash out today.
Here is a more better posed picture of the alien skull from Saturday, with the flash reflecting off the purple cache container inside. With the iPhone for size comparison.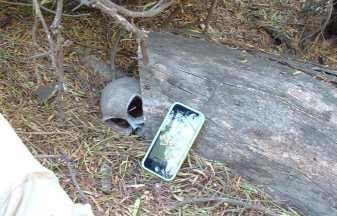 Four old planes flew over work today, several times, circling. I thought we wuz under attack, but later found that three of them look like WWII trainers. The fourth one, I have no idea.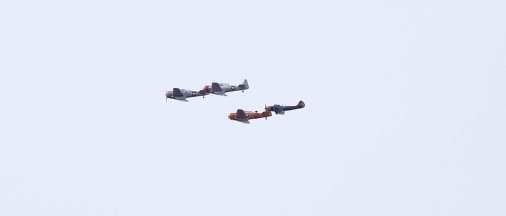 A mouse got himself caught today. He is going on a trip to the country!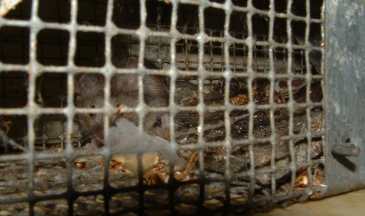 Saturday I learned that one should not fill an
ingenuiTEA
teapot while it is sitting on a lumpy wad of paper tile...least one have tea running all OVER the place!