I can't remember much about Saturday.
But as for today...
I hope you are clicking on the thumbnails to see the Big Pictures. Yes, these are thumbnails. That panorama is somewhere around ten megs in file size.
Here is a panorama from near the turn around on the Red Ridge Trail. You can see the I-5 on the left, and the old 101 heading up the hill across the marsh.

Kinda zoomed in across the Lagoon at the beach. Look at them big rocks!
Kinda zoomed in at the wide freeway 5. How many lanes we got there? How much concrete?
I didn't find the cache near here, but my daughter noticed this. But what does it mean?
Here I was trying to show the Big Rocks a little better, contrasted with the sand stone.
This way zoomed in to take a look at a work train. I believe the railroad was shut down for construction/maintenance today.
The marine layer was coming in, it was a little darker. But still a lot of light from the ocean. This view is from the West Ridge D.A.R. Trail.
Daughter and her Husband being overpowered by the sunlight reflecting off the ocean.
I have no idea what these are, but we saw them in two places around the Reserve today.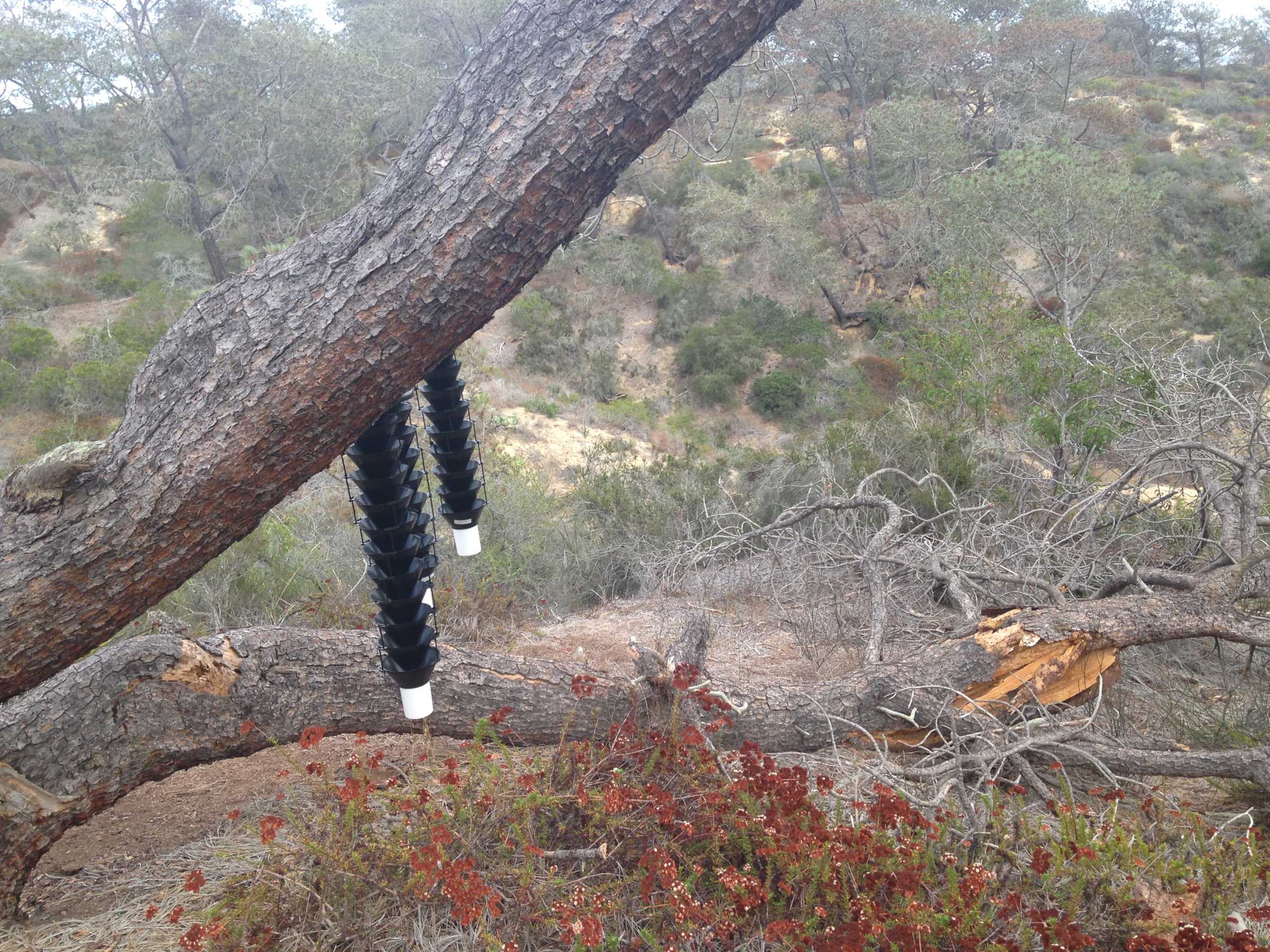 Across the ravine my daughter waits for us to get back from finding a geocache.
We found two caches out of five we looked for. Kinda disappointing. My daughter coined a phrase that I need to have on a t-shirt, to wit:
I'M NOT HERE FOR THE SCENERY,
I'M HERE FOR THE GEOCACHES
It was very sunny once we got away from the coast area.
Afterwards we had dinner at La Posta De Acapulco in Casa De Oro.
Thanks for reading!