I was geocaching along
El Tae Road
(Which might mean something vulgar in tagalog) when I realized that today (Sunday) might be my anniversary, so I Googled it and sure enough it was. After I got done geocaching, that is, made it back civilization, I drove out to Singing Hills.
I saw some deer there. Not really, they are statues.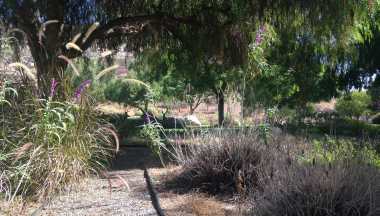 Then I went over to look at the turtles, and as I said on The FB, they looked back at me.
I was pretty tired when I got home, after all I had walked almost two (EDIT: 4.26) miles! So I took a good long nap after I logged my geocache finds. Or maybe before, I can't remember!
And speaking of, I am about pooped now, even though it is two days later! Ta ta!