Wow, some of those files in the May Update were seriously large, at least for me. I had a lot of confusion going on with which images should be uploaded for the blog, and which which ones were not, and some got in there that were not supposed to be. Plus, I forgot to reduce the file size on some of the images! Sorry about that, you dial-up folks!
June 2, 2017
Today I went geocaching out El Monte Road in Lakeside.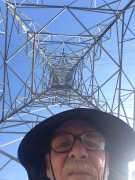 A view of the road I was on.

An old house foundation. Burnt in a fire, maybe?
A view of the dam to the east.
A view eventually end up to the west.

June 3, 2017
Another picture of those sunflowers that are not mine. This time with a person for scale!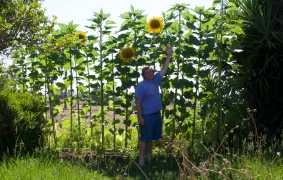 June 4, 2017
Up in the Del Dios area, near Lake Hodges, the dam of which is in the background.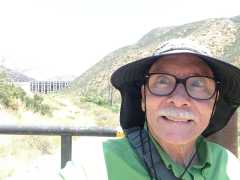 These two pics had something to do with me smiling or not. I think they are both scary.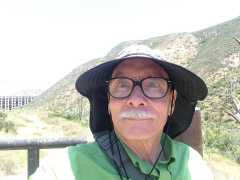 This creature
was being sculpted right there on the side of the road. Very nice!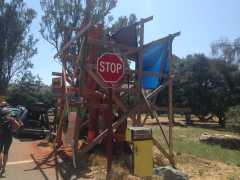 June 5, 2017
I
read an article
(link by Fark.com) about a museum going to try to raise a Revolutionary War ship, the Spitfire, a sister ship to the gundalow Philadelphia. So I posted a pic of MY model of the Philadelphia, and said "No thanks, I have one already." It wasn't as hilarious as I thought it would be...
June 8, 2017
I scheduled an oil change so I was walking around looking for a geocache and on the way there I saw this car. I didn't notice it at first, but on the way back I saw that the near side is on jackstands.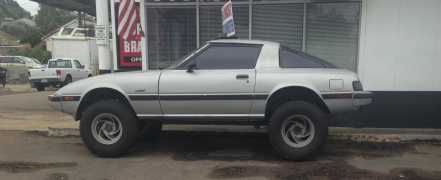 Well, that is it for June, so far! Thanks for reading!